In 2022 we are proud to announce:
Collection by Outstanding in the Field.
We will offer a shoppable selection of handmade goods for your home, table and closet inspired by our travels. We have hand selected and designed products we believe in — inspired by the makers, farms and artisans we meet along our journey. Each item tells a story, supports small business and is made ethically and sustainably whenever possible. This collection will grow as the year unfolds, so keep an eye out for some special small batch items for sale at an event near you and always offered online.
A curated collection from our table to yours.
SHOP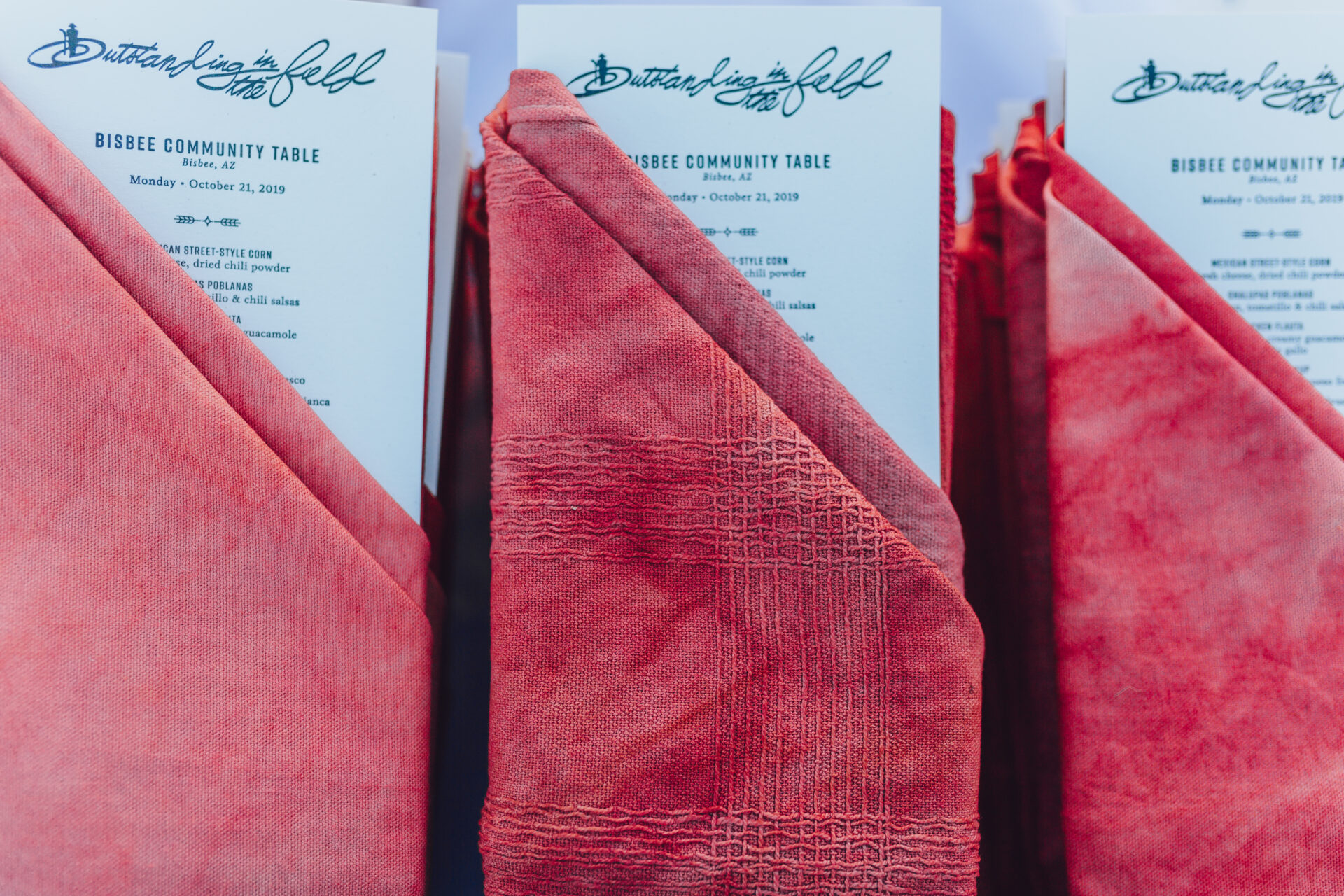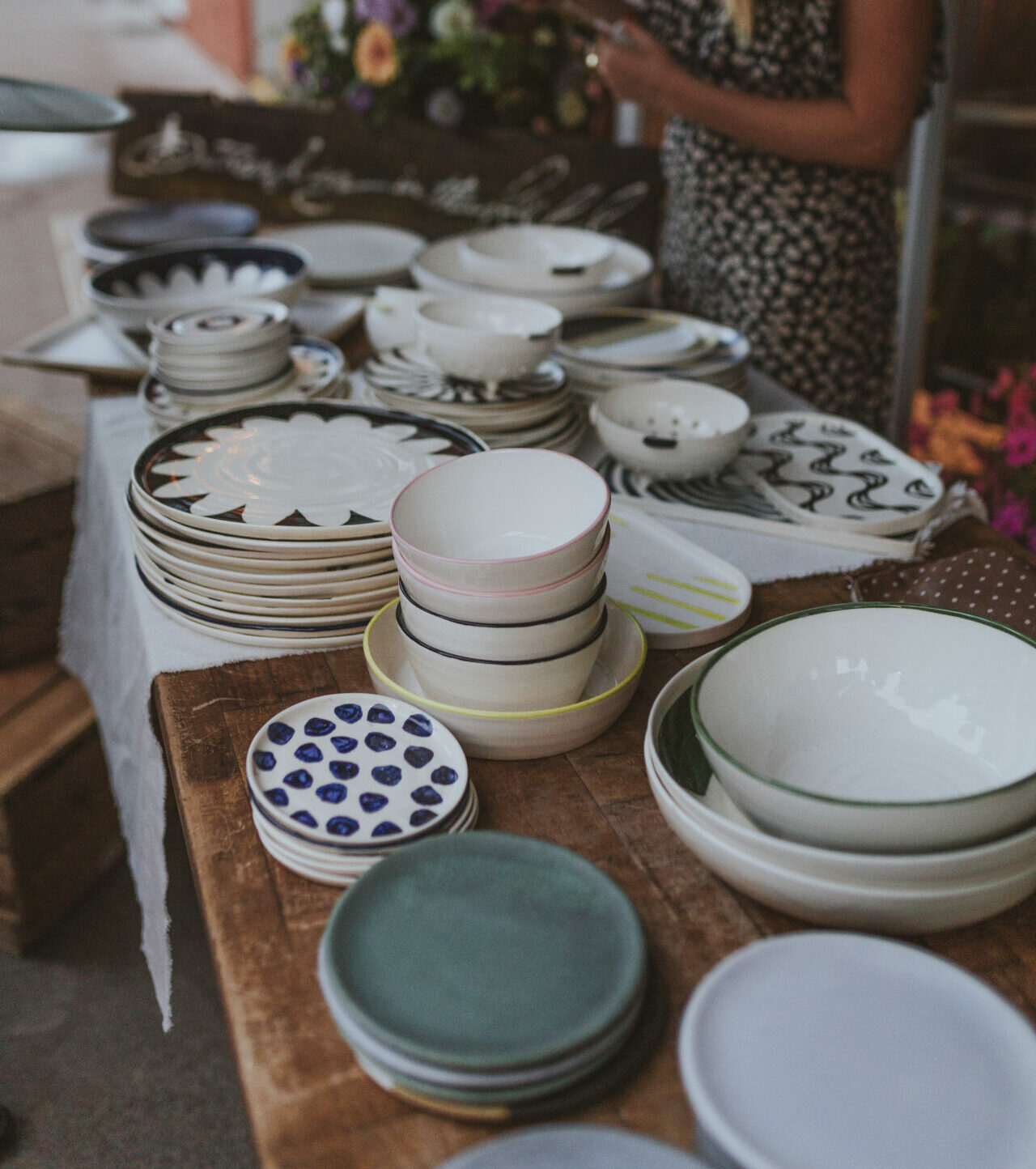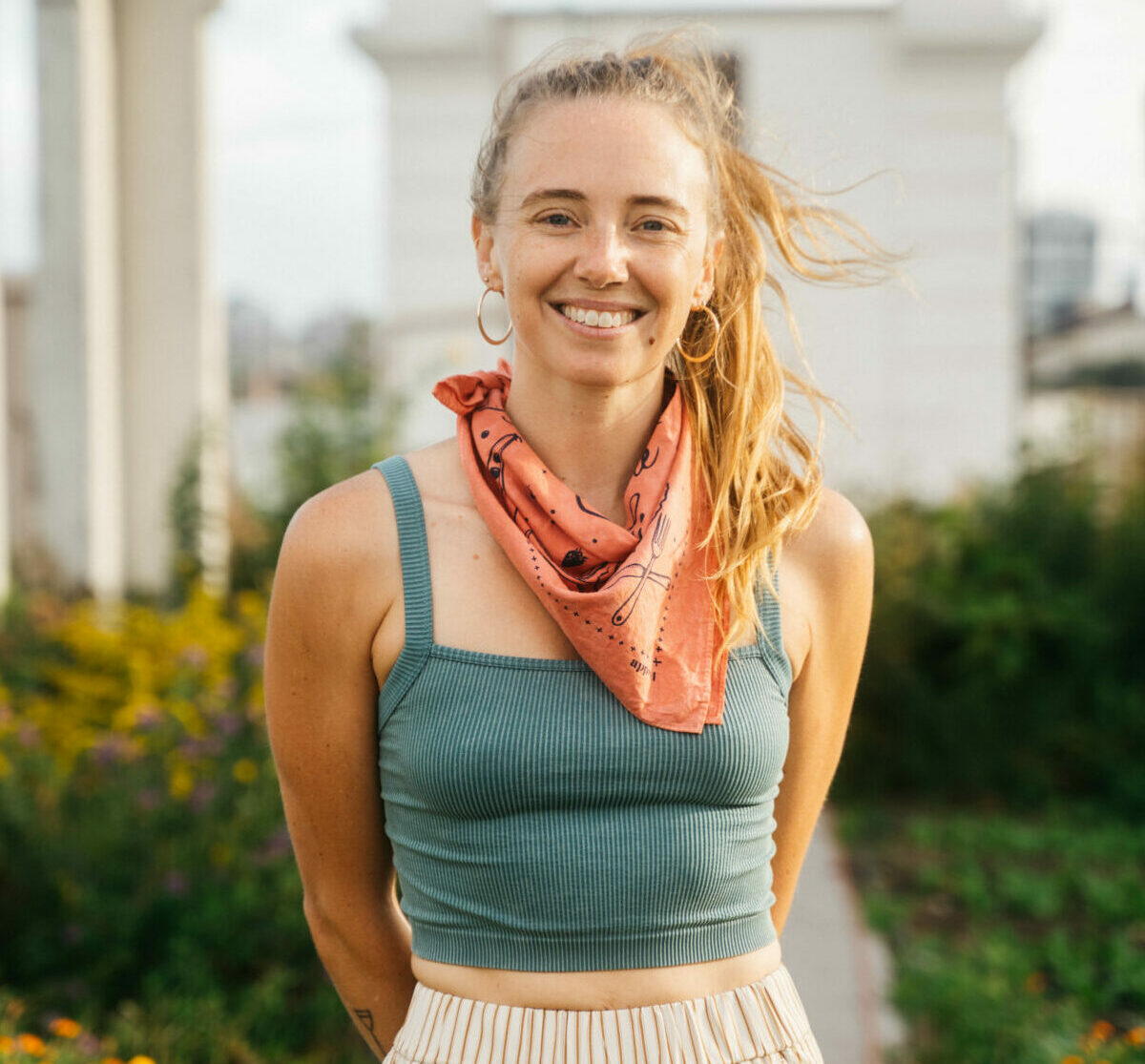 The Brooklyn Bandana
This limited edition bandana was made in collaboration with Brooklyn's own natural dye artist Apprvl and launched at our mid-September dinners at the long table at the rooftop urban farm, Brooklyn Grange. Available in three colors, these one-of-a-kind 100% cotton bandanas are handmade and hand-dyed with all-natural dye in Williamsburg, Brooklyn. The design by Apprvl is exclusive to Outstanding in the Field and features a whirl of fresh produce and whimsical farm creatures.
SHOP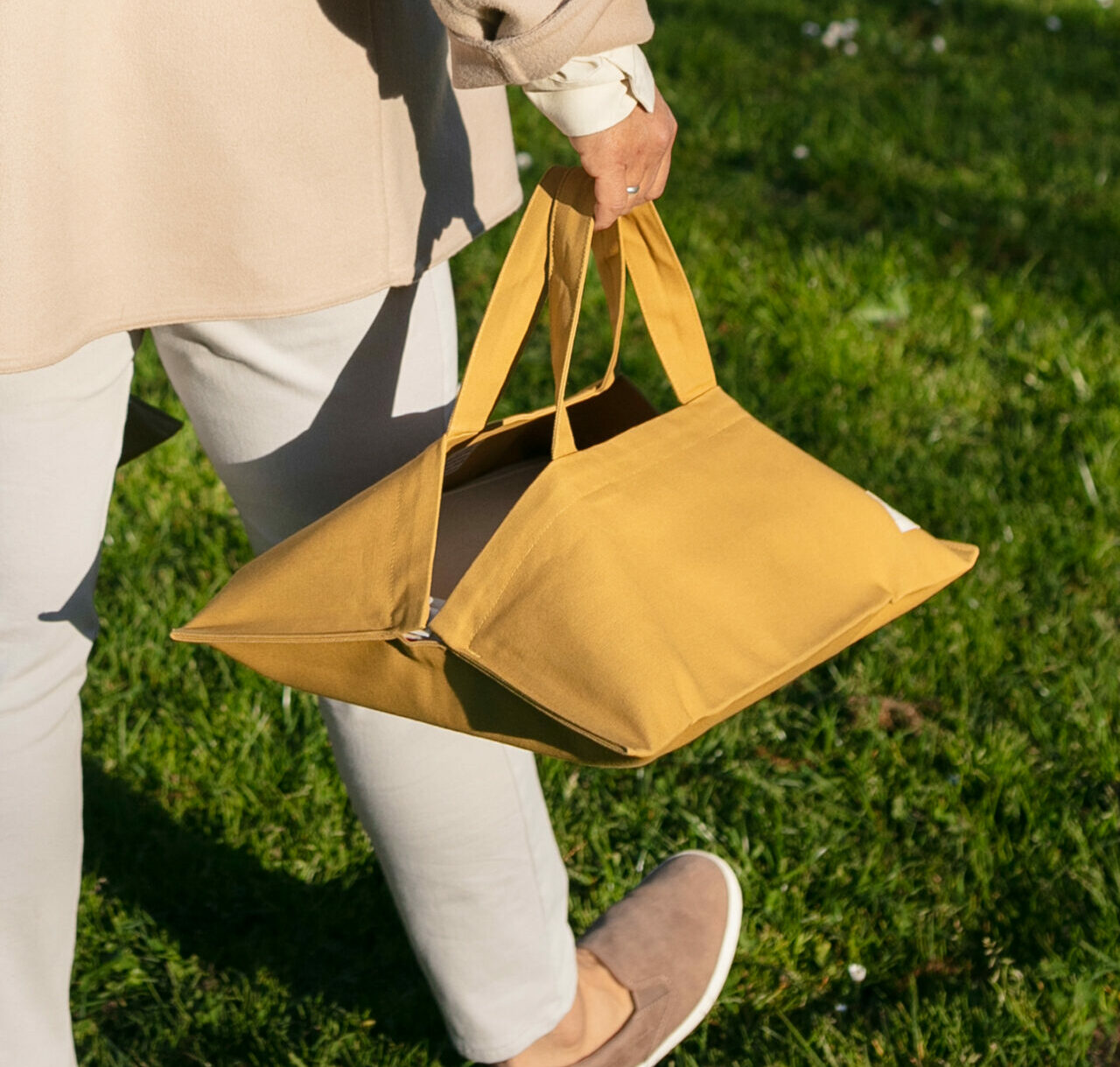 The Bring Your Own Plate Carrier
This limited edition plate carrier was made in collaboration with àplat — a female-owned, sustainably-minded business in San Francisco — and launched with maker Shujan Bertrand at our November 2021 dinner at Heath Ceramics in Sausalito. It's made with extremely durable 100% certified organic cotton duck canvas in a beautiful "honey" color exclusive to Outstanding in the Field. Each tote holds up to six 12" plates or a single baking dish — and the ergonomic design with center-based handles prevents any spillage when carrying, making it the perfect accessory for dinner in the field (or a holiday potluck).
SHOP
Event Gift Certificates
SHOP