Outstanding in the Field is a traveling celebration of what connects us all.
Outstanding in the Field was founded by Jim Denevan in 1999 as a radical alternative to the conventional dining experience. Rather than source ingredients for a restaurant, we bring our restaurant to the source.
Beginning with a humble dinner on Jim's brother's farm, our culinary caravan has now reached all 50 U.S. states and 24 countries around the globe – with tables set in vineyards, beaches, meadows, fishing docks, and city streets in addition to a long list of organic and sustainable farms.
We aim to connect diners to the origins of their food while celebrating the hardworking hands that feed us: chefs, farmers, fisherpeople, cheesemakers, vintners, brewers and many more. We're honored to have welcomed some of the world's most renowned chefs and culinary artisans to join us and cook in our field kitchen.
Our roving restaurant without walls is rebuilt every morning and disappears every night. It is a momentary experience and a joyful celebration of human connection. Together we gather at one long table to share the most fundamental and universal human conversation: a meal.
SEE ALL EVENTS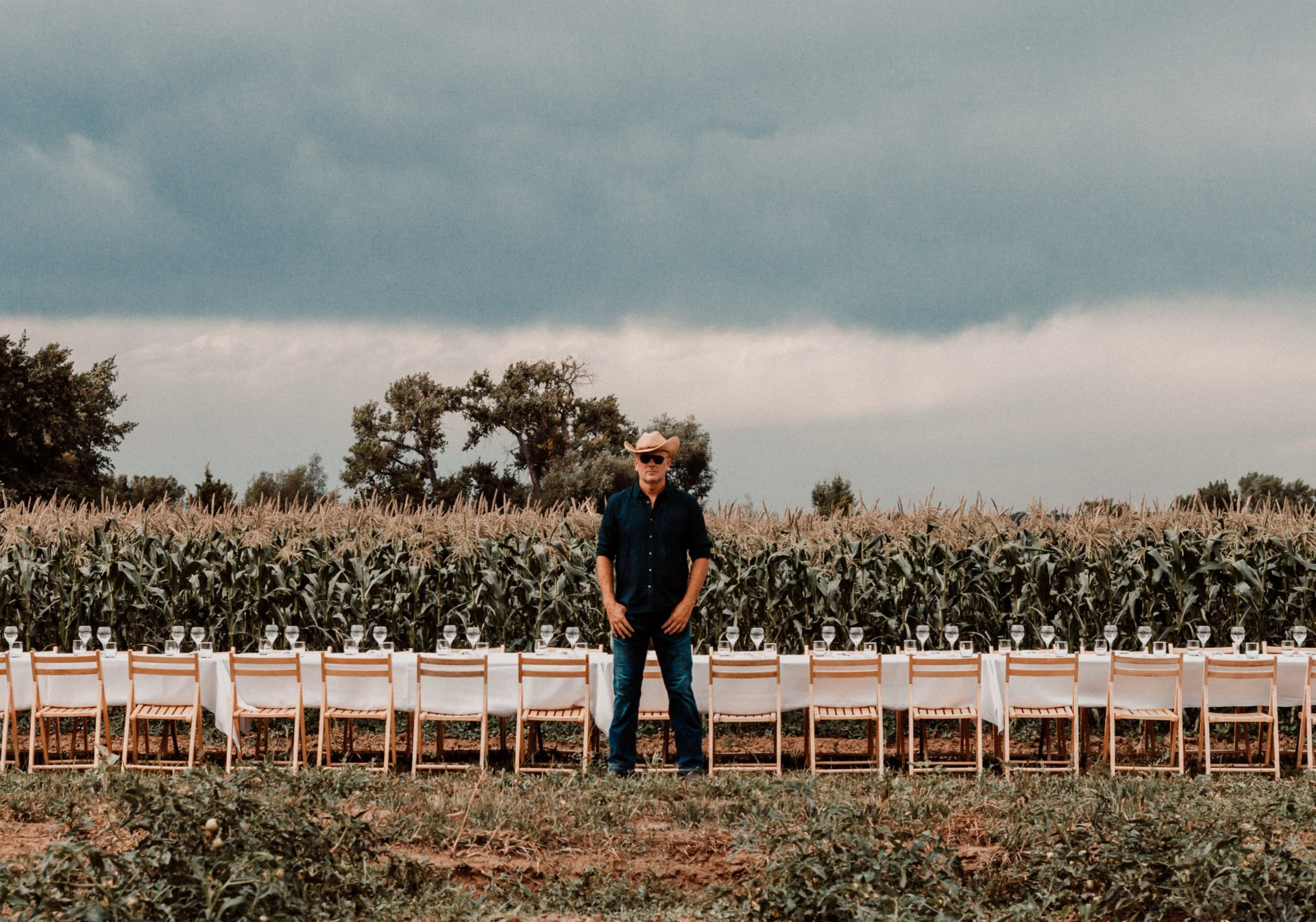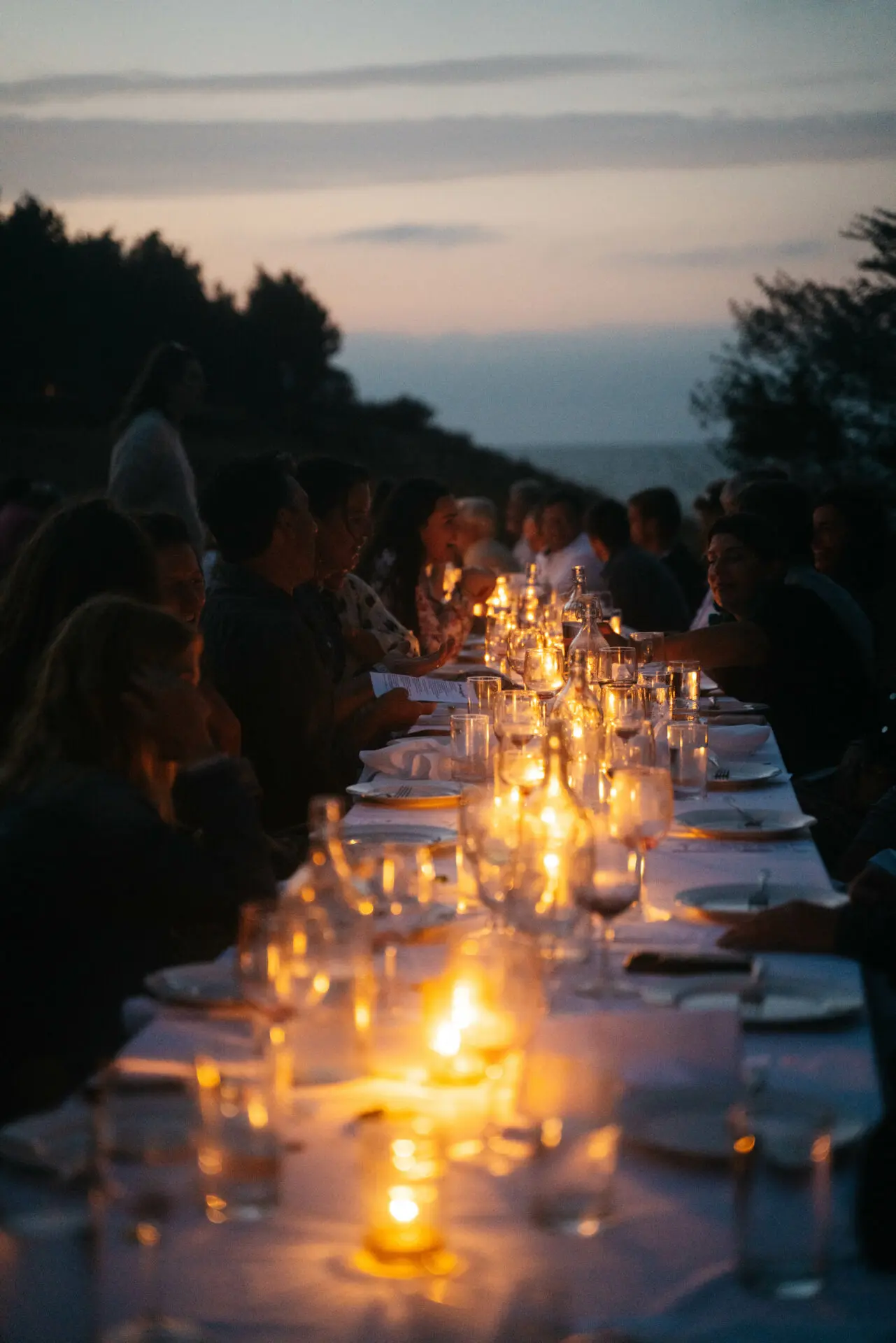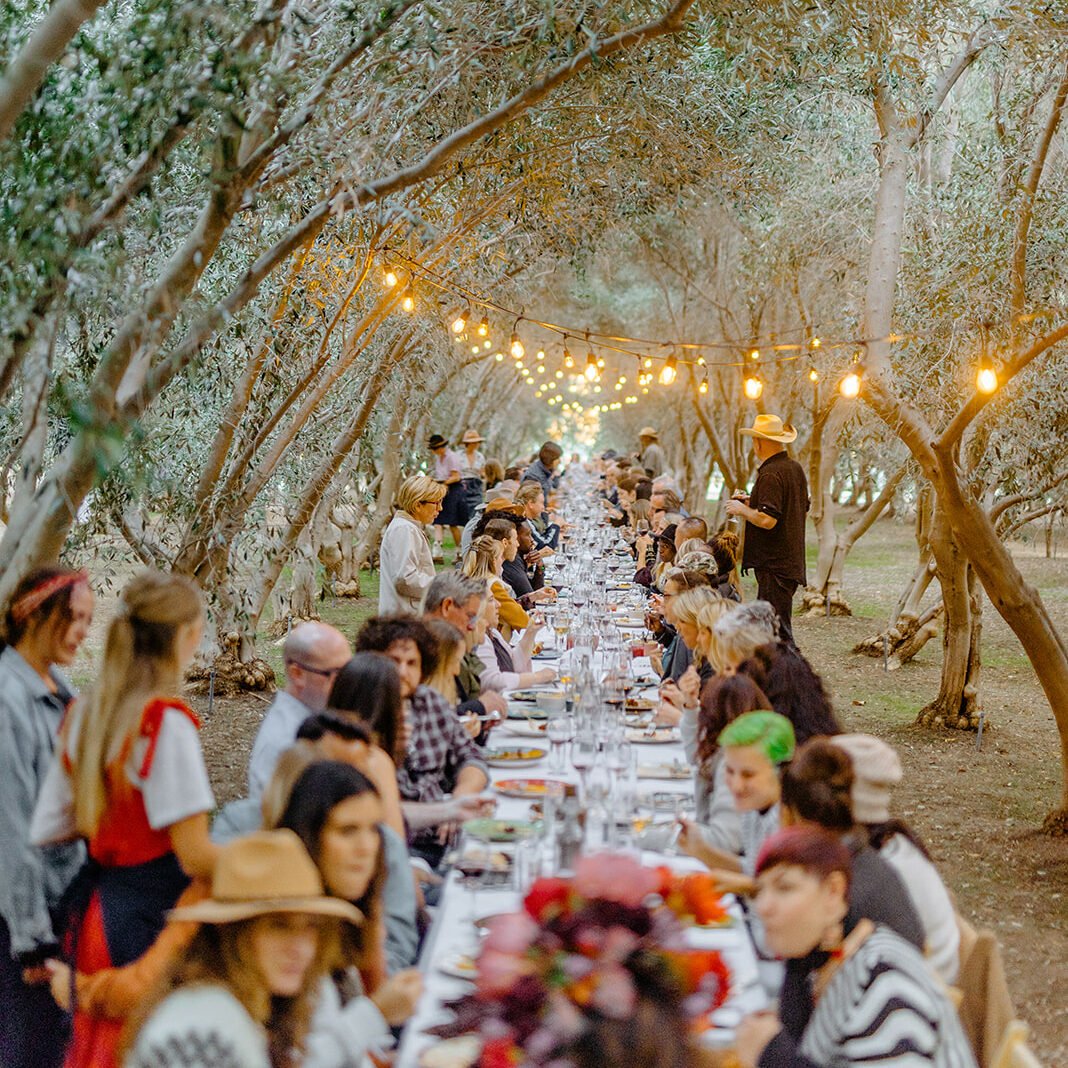 One long table, existing in that place for one singular moment.
Our spring, summer and fall tour takes us to spectacular locations all across North America and abroad. In the winter, we head to Mexico, Hawaii, the Southern U.S. and other warm locales. Wherever we are, we collaborate with local chefs, farmers, and artisans to craft a unique and immersive experience that truly tells the story of its place.
To learn more about what to expect at our events, please refer to our FAQ page.
FAQ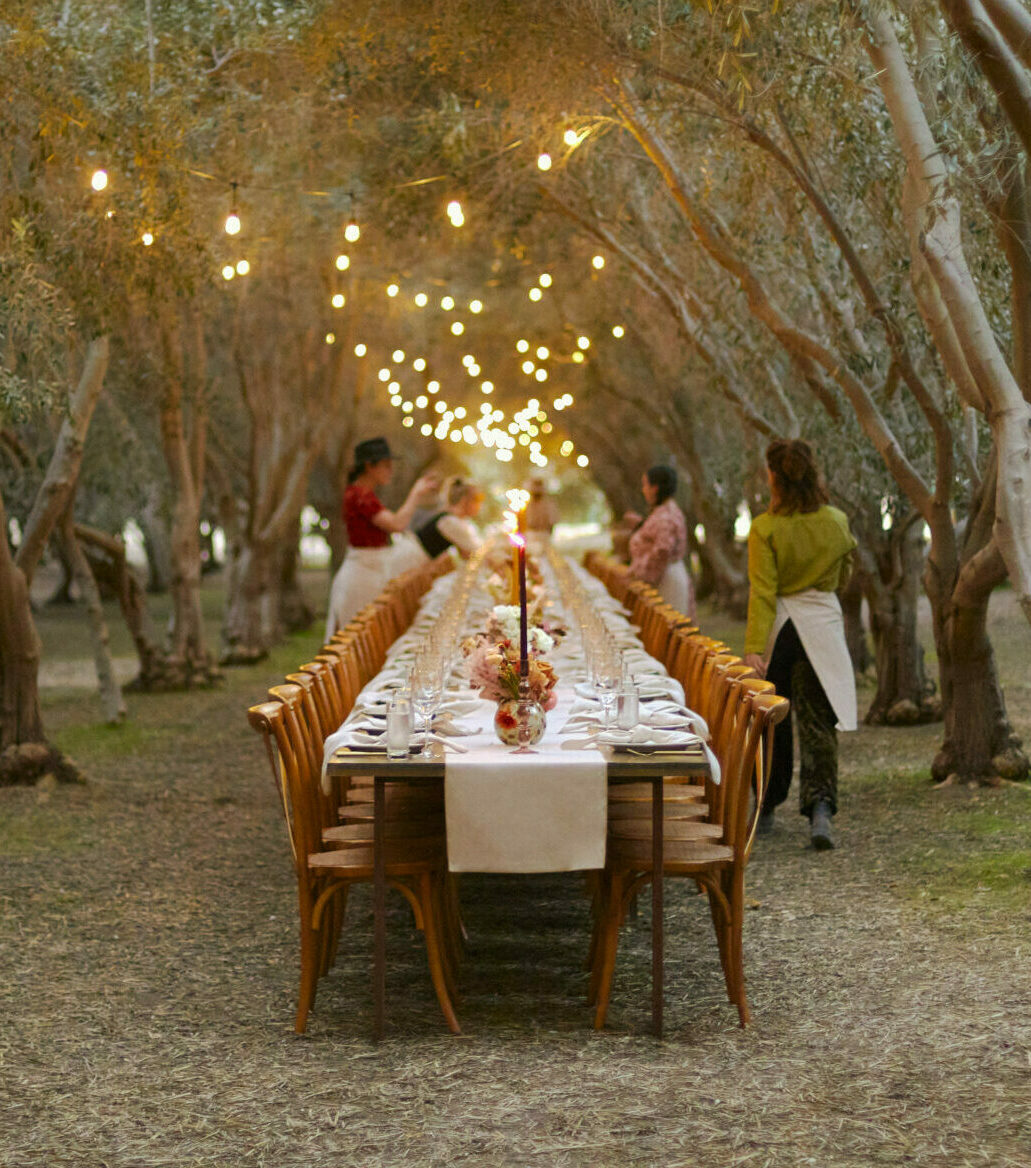 Custom Experiences — Weddings, Corporate & Brand Gatherings
We set the long table across farms, vineyards, orchards, mountainsides and city streets. We care deeply about bringing together for a meal—but it doesn't stop there. Our custom experiences team helps produce events for those major moments in your own life, whether a wedding celebration with family and friends, or a brand activation for your company's newly launched product line. Our dining experiences are an invitation to discover – through cuisine, culture, and community – more about the world around you.
Learn more