Man in the Field: The Life and Art of Jim Denevan
This Outstanding in the Field documentary has been in the works for many years, and we are so excited to announce its official wide release.
Man in the Field: The Life and Art of Jim Denevan profiles Outstanding in the Field founder Jim Denevan, his trials of growing up in a turbulent family dynamic, and the artwork that came of it — both in his geometric land drawings and table-to-farm dinners through OITF. Instead of bringing the food to the restaurant, Outstanding in the Field has brought the restaurant to the food since 1999. Hosted at one long table, with 100 to 1000 guests dining together, Denevan has set tables in vineyards, beaches, meadows, fishing docks, and city streets. Over 120,000 lucky patrons in all 50 states and 16 countries have experienced this once-in-a-lifetime event.
Now showing in select theaters and on digital!
Watch on iTunes.
Watch on AppleTV.
It is also available to watch on Apple TV, YouTube, Google Play, Vudu, DirecTV, Xfinity, Spectrum, Microsoft, RedBox, Verizon, Cox, Row8.
Watch The Trailer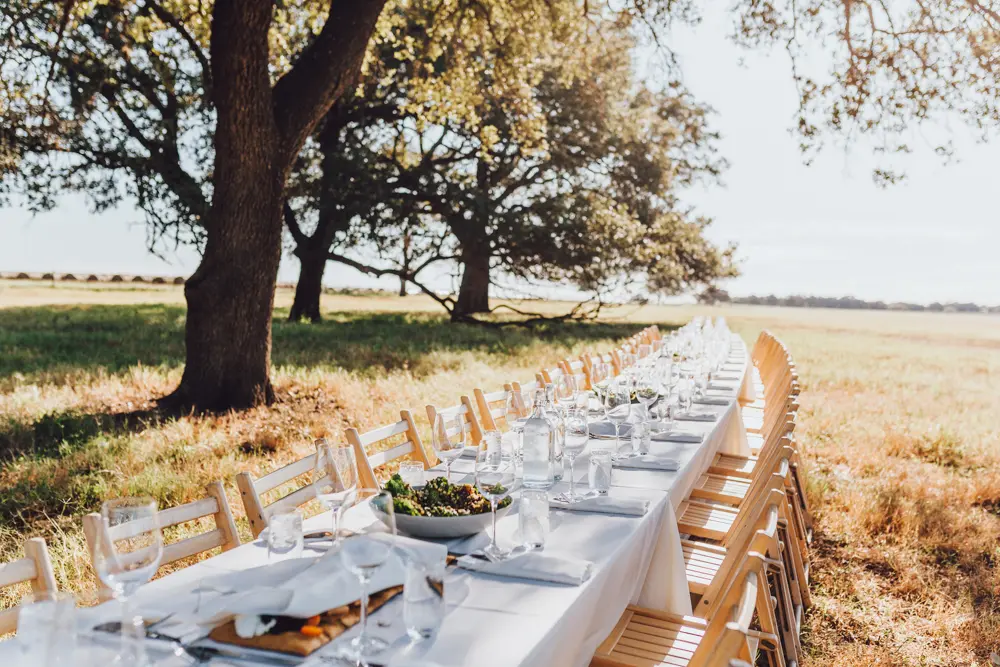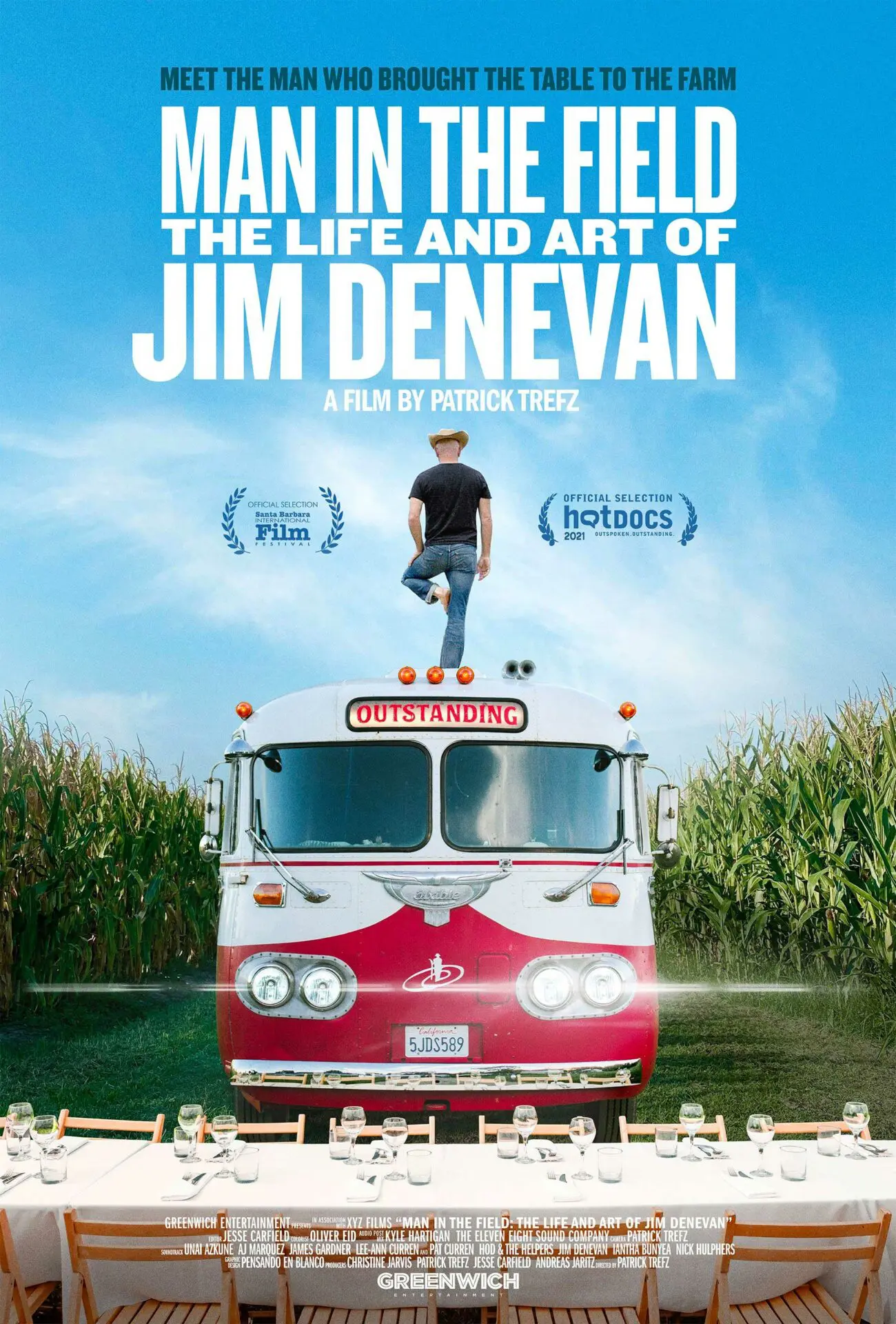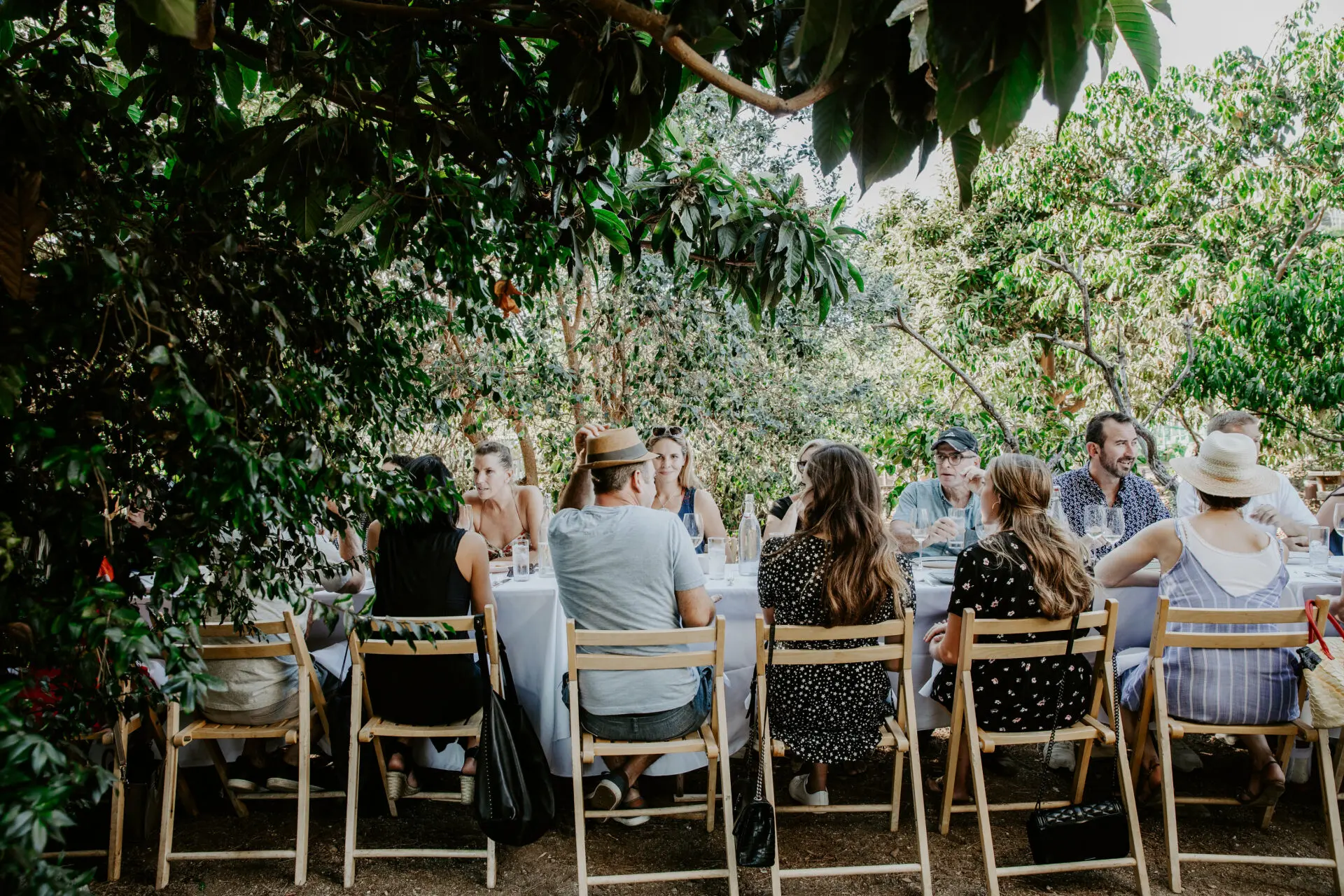 NYC World Premiere
The official World Premiere event will take place on September 24th in NYC at the Village East by Angelika theater. This event begins with a long table set at La Plaza Cultural Community Garden in appreciation of the farmers, chefs and makers we have worked with over the last 20 years — the people without whom Outstanding in the Field wouldn't exist. A very limited number of tickets will be available for purchase.
Buy Tickets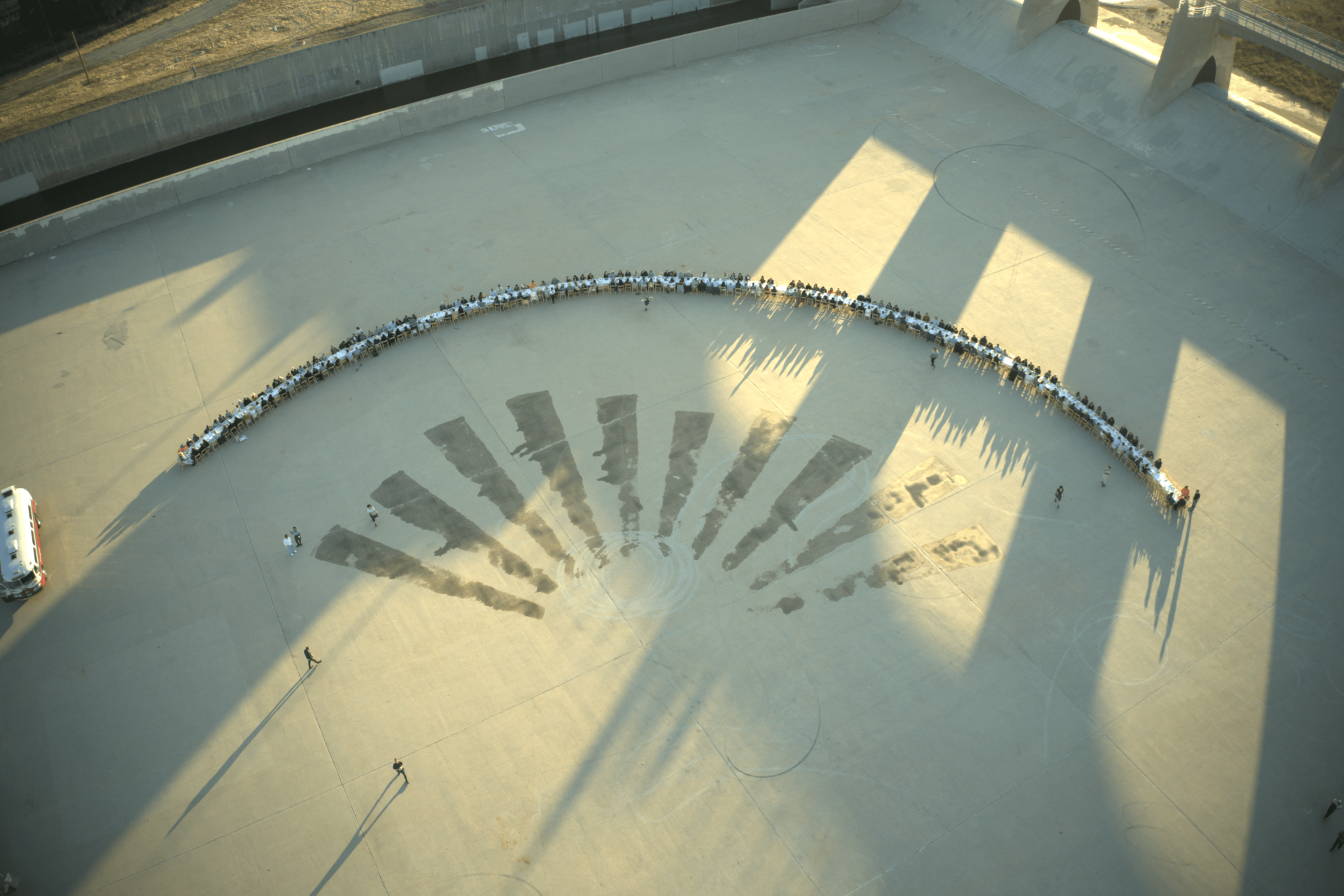 L.A. Premiere
Join us on October 7th for a curved table at Sepulveda Dam on the L.A. River to celebrate the release of Man in the Field: The Life and Art of Jim Denevan. Enjoy a dance performance by Jacob Jonas The Company, an outdoor film screening, and a Q&A with Outstanding in the Field founder Jim Denevan and filmmaker Patrick Trefz, moderated by Dr. John Osborne.
Buy Tickets